Submissions to upcoming issues are managed through the Texas Digital Library. Login or create an account to begin the submissions process. Visit the submissions guidelines page for more information on our policies and requirements.
Open Call
Submissions should address sociopolitical, economic, cultural, and/or organizational issues in education. TxEd is currently accepting open call submissions.
Special Issues
Upcoming Special Issue: Politics of Liberation, Papers from the Permanent Seminar on Filosofía de la Liberación. Coming Fall 21/Spring 22.
This issue brings together scholars from across Abya Yala/Turtle Island/the Americas to discuss the political theory of the most important thinker of our time, against our time, and for a different time. The seminar on which this issue is based spent from February to June of this year reading and discussing the first volume in a trilogy written by Enrique Dussel, Política de la Liberación (2007). The authors presented here each presented a paper at the biweekly meetings of the seminar, and it is those papers that we have collected for this special issue. Our intent with the issue is to provide an introduction to a politics that once and for all deconstructs/destructs the Eurocentric foundation of modernity. Additionally, the introduction to the special issue discusses the core categories of Dusselian thought so that those not familiar with filosofía de la liberación might get a foothold in a discourse that is the foundation of an emerging, global movement.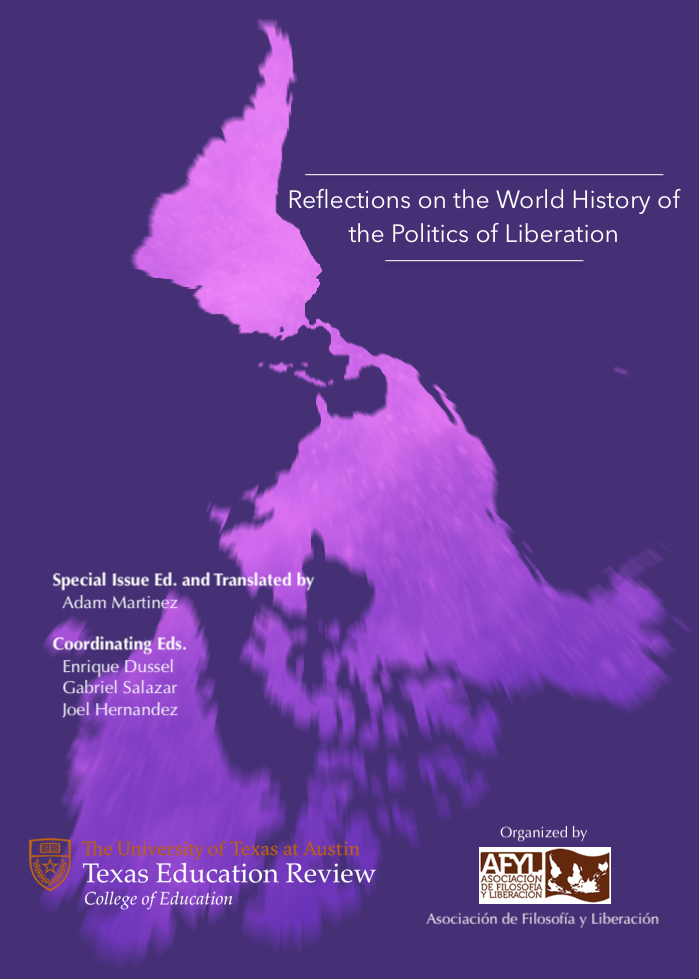 Upcoming Special Issue: Submissions should consider contemporary issues in the cultural studies of education.
Upcoming Special Issue: Submissions should explore contemporary issues in social studies teacher education.